Submissions and presentations at the conference can be in English or French.
Disruptive innovations generated by digital technologies allow firms to reinforce their competitive advantages by differentiating themselves from their competitors; more specifically, they create organizational capital. Digital business transformation is a journey to adopt and deploy digital technologies and business models in order to improve performance quantifiably. Thus, digital transformations change business models, value creation and can positively influence a company's reputation (Anderson, 2014).
Digitalization enables the emergence of new entrepreneurs who, unlike their predecessors, can use digital technologies and online communities and are able to manage the key processes needed to create/launch a new venture moving from idea generation and opportunity recognition, to intellectual property protection, production, marketing and distribution (Bryniolfsson and MCAfee, 2014). Technologies such as social media, open source software and hardware, crowdsourcing, e-trust and online reputation assessment, 3D printing, digital imaging and big data are empowering would-be entrepreneurs, while radically altering the competitive landscape, and contributing to reduce significantly the barriers between invention and the creation of a new company (Kelly, 2016).
Despite these new trends, innovations and new venture creation are still largely analyzed by using theories and concepts which were developed before the digital revolution. Thus, there is a prospective struggle to provide a full account and understanding of these new trends (Elia et al., 2016). On the other hand, supporters and optimist thinkers who announce the emergence of an industrial revolution and a new era of creativity and prosperity often fail to provide a neutral point of view and data to prove that such a big shift is really taking place.
We invite contributions that will help to better assess, analyze, and theorize how digital innovations emerge and create value, how these innovations affect the structuring of markets and business models, how to implement and finance them.
We welcome the submission of research papers on the following (non-exhaustive) list of topics:
- Digital transformation, Strategy and Competitiveness of firms
- Economics of innovation
- Innovation and Marketing, Digital Marketing
- Management of innovation and Organizational impacts
- Protection and development of innovations, Patents, Open innovation
- Innovation and Business model
- Entrepreneurship / Intrapreneurship
- Knowledge management
- Dynamics and growth strategy of innovative firms
- Human Resources and Innovation
- E-learning, e-education and e-pedagogy
- Electonic markets and Trading Platforms
- Innovation and accounting, Digital and audit
- Financing of innovation
- FinTech and Alternative Finance (crowdfunding, P2P lending)
- Governance and Financing of innovative or High Tech firms
- Business Angles, venture capital, CVC, spinoff, IPO ...
- Digital finance, money, banking, and insurance: Bitcoin, cryptocurrency, Blockchain, future of payments, e-banking, e-finance, AssurTech...
- Digital, Modeling and numerical methods
Keynote Speakers
Léo Paul Dana, Distinguished Professor, Montpellier Business School, France & Marie Curie Fellow at Princeton University, US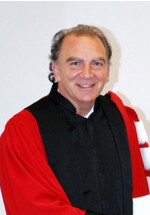 Léo-Paul Dana, a graduate of McGill University and of HEC Montreal, is Professor at Montpellier Business School and Marie Curie Fellow at Princeton University. As well he holds the title of Adjunct Professor at the University of Regina, in Canada. He formerly served at the University of Canterbury and prior to that as Visiting Professor of Entrepreneurship at INSEAD and Deputy Director of the International Business MBA Programme at Nanyang Business School, in Singapore. He has published extensively in a variety of leading journals including the British Food Journal, Cornell Quarterly, Entrepreneurship & Regional Development, Entrepreneurship: Theory & Practice, International Small Business Journal, Journal of Small Business Management, the Journal of World Business, and Small Business Economics.
Cédric Villani, Professor of Mathematics at the University of Lyon, awarded the Fields Medal in 2010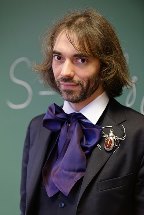 Cédric Villani, Professor at the University of Lyon, is also a Doctor Honoris Causa from HEC Paris. He has held various visiting positions at Georgia Tech, the University of California (Berkeley), and the Institute for Advanced Study (Princeton). From 2009 to 2017, he was the director of Sorbonne University's Institut Henri Poincaré. His main research interests are in kinetic theory (Boltzmann and Vlasov equations and their variants), and optimal transport and its applications. He belongs to the editorial boards of Inventiones Mathematicae, the Journal of Functional Analysis (JFA), the Journal of Mathematical Physics (JMP) and the Journal of Statistical Physics (JSP). He also serves as an administrator for several associations, in particular the pro-European Think-Tank EuropaNova, and a member of scientific committees (European Commission, Orange, EDF, Atos, and BCG).
Denis Schweizer, Associate Professor of Finance at the JMSB, Concordia University
Denis Schweizer, Ph.D., FRM, CFP, is an Associate Professor of Finance at the John Molson School of Business, Concordia University and a Research Fellow at the Zeppelin University (Friedrichshafen, Germany). His research is focused primarily on entrepreneurial finance as well as modern financing instruments and crowdfunding, corporate governance, including hedge funds, venture capital, and private equity. Since 2011, he has published thirty-one articles in leading journals, such as Journal of Banking and Finance, Journal of Corporate Finance, Entrepreneurship Theory and Practice, and Journal of Business Ethics, among others. He is an Associate Editor of e.g. Finance Research Letters, and has been a guest editor for special issues as well.
Round tables :
1/ Digital Issues with Bernard Charlès (CEO - Dassault systèmes), Michel Jumeau (Chief Marketing and Digital Officer - Orange), André Brunetière (Innovation Officer - Cegid Group), and other experts.
2/ Digital & Financial Modeling : animated by Marie-Pierre Ravoteur (Head of Quant Lab, AXA IM).