Campus INSEEC-U, Lyon
June, 11th
8h00-9h00 : Registration, 4th floor
9h00-11h00 : Plenary session (keynote speakers : Léo Paul Dana & Denis Schweizer)
11h30-18h00 : Parallel sessions

June, 12th
10h15-11h15 : Plenary session (keynote speaker : Cédric Villani)
11h30-19h15 : Parallel sessions
Keynote Speakers
Léo Paul Dana, Distinguished Professor, Montpellier Business School, France & Marie Curie Fellow at Princeton University, US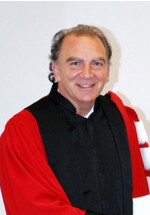 Léo-Paul Dana, a graduate of McGill University and of HEC Montreal, is Professor at Montpellier Business School and Marie Curie Fellow at Princeton University. As well he holds the title of Adjunct Professor at the University of Regina, in Canada. He formerly served at the University of Canterbury and prior to that as Visiting Professor of Entrepreneurship at INSEAD and Deputy Director of the International Business MBA Programme at Nanyang Business School, in Singapore. He has published extensively in a variety of leading journals including the British Food Journal, Cornell Quarterly, Entrepreneurship & Regional Development, Entrepreneurship: Theory & Practice, International Small Business Journal, Journal of Small Business Management, the Journal of World Business, and Small Business Economics.
Cédric Villani, Professor of Mathematics at the University of Lyon, awarded the Fields Medal in 2010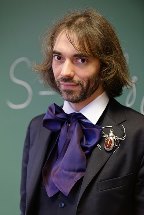 Cédric Villani, Professor at the University of Lyon, is also a Doctor Honoris Causa from HEC Paris. He has held various visiting positions at Georgia Tech, the University of California (Berkeley), and the Institute for Advanced Study (Princeton). From 2009 to 2017, he was the director of Sorbonne University's Institut Henri Poincaré. His main research interests are in kinetic theory (Boltzmann and Vlasov equations and their variants), and optimal transport and its applications. He belongs to the editorial boards of Inventiones Mathematicae, the Journal of Functional Analysis (JFA), the Journal of Mathematical Physics (JMP) and the Journal of Statistical Physics (JSP). He also serves as an administrator for several associations, in particular the pro-European Think-Tank EuropaNova, and a member of scientific committees (European Commission, Orange, EDF, Atos, and BCG).
Denis Schweizer, Associate Professor of Finance at the JMSB, Concordia University
Denis Schweizer, Ph.D., FRM, CFP, is an Associate Professor of Finance at the John Molson School of Business, Concordia University and a Research Fellow at the Zeppelin University (Friedrichshafen, Germany). His research is focused primarily on entrepreneurial finance as well as modern financing instruments and crowdfunding, corporate governance, including hedge funds, venture capital, and private equity. Since 2011, he has published thirty-one articles in leading journals, such as Journal of Banking and Finance, Journal of Corporate Finance, Entrepreneurship Theory and Practice, and Journal of Business Ethics, among others. He is an Associate Editor of e.g. Finance Research Letters, and has been a guest editor for special issues as well.
Keynote Speech : Are Blockchain Crowdsales the New "Gold Rush"?--Success Determinants of Initial Coin Offerings